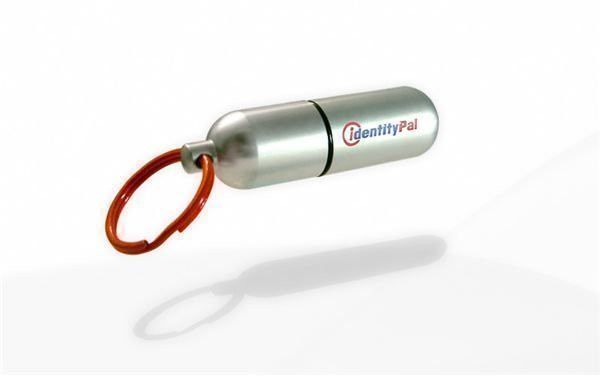 Identity Pal Overview
There's a new product on the market that can help safeguard those with serious conditions. Identity Pal combines the latest technology with an old idea. It can provide life saving information about someone who is sick. For example, diabetic coma might not be identified in a car accident, but can with Identity Pal. Alzheimer victims can be returned to their homes or care facilities via the information on identity pal. Autistic children can be identified and returned home with the this device when they wander away. It is an improved version of the Medic-Alert bracelet. Emergency room doctors can get the vital information quickly and use the proper treatments instead of having to guess why a person is disoriented or unconscious.
How Does the Identity Pal Work?
The Identity Pal is a small device that stores whatever information you need. It can keep medical records, contact information, is water proof and shock proof. The tiny cylinder can be kept on a key-chain, a necklace on a back pack, in a purse or pocket. It can replace dog tags and enable your pet to be returned to you if it gets lost or stolen. The Identity Pal can hold pictures, physical descriptions, medical history, names, phone numbers, addresses and anything else you feel the need to add. The memory is extensive for such a small package.
Who Can Use the Identity Pal?
Identity Pal can literally be a life saver. If a small child becomes lost or goes missing, it can help to find them. This technology can be especially important for travelers in case they lose their way or have mechanical trouble and become stranded. Senior citizens, primarily those with Alzheimer's or memory trouble can count on the Identity Pal to get them safely home if they become disoriented. All the pertinent and vital information can be contained in the little cylinder and give essential information in case of accidents, as well.
Conclusion
Identity Pal is the small voice for those who cannot speak for themselves. This technology that makes Identity Pal possible will become a life saver as more people use it. If a person is unconscious or disabled, the Identity Pal will give emergency personnel all the information they need to provide the best care of the victim and make the chances of recovery better. As the technology advances, the Identity Pal will progress as well, giving an extra safety factor in times of concern and need.
Image Credits
Identity Pal Image - https://www.identitypal.com/IdentityPal_Photo_Frontal-View.jpg