Top 5 iPhone Diabetes Apps: Learn How to Better Manage Your Diabetes With Technology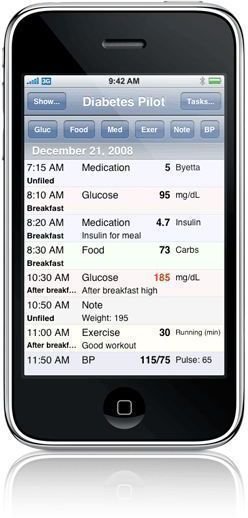 Top Apps
If you are busy, flustered or simply tired of paper logs and management tools, then try out these top 5 diabetes management apps and tools that are available, and work efficiently for your iPhone. Take them anywhere you go and you will no longer have to remember what you ate for breakfast or lunch until you get home! Type in the information right there, and get results quickly and efficiently.
Diabetes Pilot
The Diabetes Pilot is designed for diabetics by diabetics! And it is used daily by thousands of diabetics. It allows you to record your glucose, medications and meals for each day. But not only it is used for a log, it also allows you to measure the amount of carbohydrates, cholesterol, fat, protein, and other nutrients in your daily diet. This nifty iPhone diabetes app can calculate the total amount of calories or determine the amount of insulin that should be taken according to your medical record for the day.
If that is not enough, the diabetes pilot also allows you to estimate your A1C before you go to the doctor, or you can transfer the records from your iPhone to a desktop and take a printout, email or fax it to anyone you need to!
Glucose Buddy
This application provides diabetics with a complete online help center and can help manage their diabetes at the click of a Glucose Buddy Diabetes Helper mouse or the touch of their phone. The app provides glucose tracking to give average A1C, or reminders of when to check your hemoglobin reading. Additionally, the website has supports chat and forums. The site allows you to create an account for free, which lets you take a doctor's print out of your recent levels, A1C, or any other information you may need to bring in.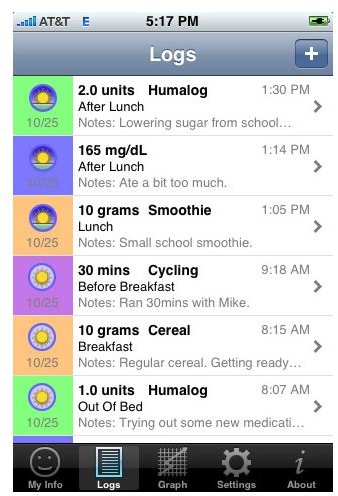 Diabetes Log
The Diabetes Log was developed by Chris Ross & Kris Trader and provides diabetics with an efficient, easy-to-use app for their iPhone that will improve their diabetic management. It allows you to record your meals, glucose levels, and make notes after each log entry. The log allows you to chart medications and follow their effectiveness on a day-to-day basis as well as save the charts for later evaluation by your physician. This efficient iPhone diabetes app comes in seven additional languages, including French and Spanish, besides English.
Glucose-Charter
The GC is set up to assist you with not only your Glucose readings but management and BMI or Body Mass Index. One of the top causes of Type 2 Diabetes is being overweight and not enough exercise. This app assists you with keeping track of your weight as being overweight affects your health and diabetes. The meal records section has a comprehensive list of foods with carbohydrate amounts and calorie intake. It will show you the average over your set time, and keep a log for upcoming doctors & nutritionists appointments. Additionally, Glucose-Charter has charts that show you an average over a week, or even a month, to allow you to see the highs and lows in your glucose readings.
ReQR Diabetic Coach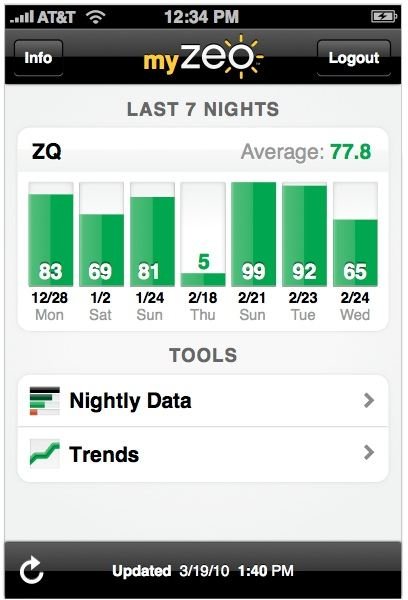 The Diabetic Coach is a good app to have in connection with other diabetic management software. It will assist you in cases of Diabetic emergency, including how to handle diabetic seizures, high or low glucose, or even diabetic comas. It will also help you locate the closest emergency room to your current location if you are out and will let you know what to do while you wait. This iPhone diabetes app could quite literally save your life! The app provides complete directions to the ER and what to do in the emergency situation. Good for family members and friends of diabetics as well.